Your digital event marketing platform with all services for events from 100 to 10,000 participants.
Everything about your event
eyepin Event offers you everything from planning to follow-up to make your event perfect. You are guaranteed to impress your guests.
How does eyepin Event help you?
Create event website
Send invitations through newsletters, social media or print
Updates on the event
Send registration confirmations, reminders and tickets
Post-processing and monitoring
Manage guest lists
Arrange appointments and locations
Room capacities
Hotel, restaurant and chauffeur services
Admission and ticket control
Name tags and badges
Access areas with extra control
Documentation and monitoring
Send a save the date email including a calendar file so your guests can enter the date directly into their calendar. Even if there is a date update, the calendar entry will be updated automatically.
Give advance notice of your events
The earlier the events can be found on the web, the more attention you are sure to get and the guests can plan early.
Save the date and calendar file functionalities will help you with this.
Stay ahead of the curve, and use smart guest lists
With smart tools, you always have an overview of your guest lists. This is particularly important for planning catering resources, hotel assignments or transport services.
We are ready for all your events!
Events are as different as night and day, but our eyepin Event Marketing Platform has the right settings for each of them and greatly simplifies your work. No matter what it is: Congresses, evenings, fairs, road shows and much more. You name it, we've got your back.
Create your professional event website with our platform according to your wishes and upload it online, with just a few clicks. You don't need any programming skills or graphic knowledge for this.
The event website and all emails can be reached under your domain. This creates a good feeling for the guests and you always stay in your branding.
Send out invitations easily
Sending out the invitations offers plenty of scope for creativity. As a rule, invitations are sent out by email, but it is also possible to send out print invitations with a personal registration code. For large events, it is sometimes necessary to send out in several waves.
With our automatic service emails, your guests receive the information at the right time, leaving room for creative ideas. For example, a second email for guests who have not responded to your invitation or a reminder before the event with further information.
With a few clicks you can create a ticket store for your event. Functions such as clearing and billing make the service complete.
Your picture gallery is part of the success of your event. Easily add them to your website and design them as you wish to generate extra attention, your guests will love to remember that moment with just one click.
Quickly and easily generate QR codes or alphanumeric codes for promotions, download documents or coupons and integrate them into your invitations or registration confirmations. 
Use the opportunity and let your participants actively participate. Surveys are ideal to evaluate services or products or to gather opinions from your guests. You can create any form of online survey and add active response elements such as quizzes and votes, send them by email, publish them on a landing page under your domain or integrate them directly into your website or social media channels.
Sweepstakes are great as an entertainment element, for activating existing customers and for generating leads. Create sweepstakes, link winning questions and organize prizes with just a few clicks.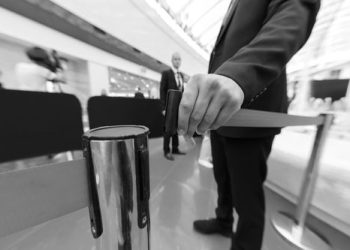 Delegations and special requests
Political conventions often have high security and planning requirements. A dedicated delegation management program helps you stay on top of things and save time.
Because first impressions count, make the check-in the perfect starting signal for your event. We offer you comprehensive services for the admission control of your events. Whether for smaller evening events or larger events such as congresses and trade fairs.
Our innovative entry app gives you the possibility to check your entry easily and quickly with your quickly with your preferred device and is the perfect solution for smaller events.
You can download our mobile Event app for iOS and Android for free in the App Store!
With eyepin Event entry solution, you make the optimal choice for larger Events with multiple check-in points, badge and card printing,
Utilization monitoring and much more. eyepin Event Gate requires
no internet and always keeps you up to date on your guest lists.
Hybrid event models are more popular than ever.
If you would like to shape a more sustainable future and participate in the social changes of recent years.
We´re your partner for a contemporary and future-oriented implementation of green events and offer you streaming and webcast functionalities for all kinds of events.